You've made the jump. You found your dream home. Ready to get going on those renovations!? Or maybe you haven't found your home yet. Maybe you're dreaming, ready to take the leap into homeownership. But where the heck do you start? You've heard this Denver real estate market is "crazy" (so true, but that's OK!) — how to do you compete in this market? Maybe you just relocated to Denver and need to know the *hot* spots in Denver to check out?
Whatever phase of the process you're in, I'm here to help. You're exactly where you need to be. You're one-stop-shop for All. Things. Home. (and Denver!). Looking for a new home to buy? To renovate? Best local coffee shop? Maybe even an investment property? Because, #futuregoals. Welcome!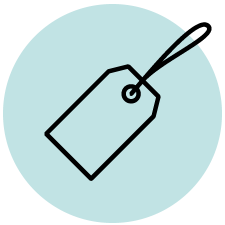 Buy / Sell / Invest
Looking to move up? Scale down? Invest for the future? Let's talk about your options and what suits your situation best.
Design / Style
Are you thinking a "fixer upper" is more your style, but not sure where the heck to start? I'm here to help!
Ready to get to serious and jump into the world of real estate? Just have a question? Maybe you need some advice. Here I am! Ask away. Shoot me a text. Send me a direct message on Instagram. Phone calls are your thing? Give me a shout!
Wow guys! I'm excited for one year from now to be able to look back at this crazy time in our world and be able to laugh and joke and say "what a time in our lives that was, but I'm so glad we're through it"--I mean, I know that's coming, but now that we are in the...
read more
"May your walls know joy; may every room hold laughter and every window open to great possibility."