It's Monday! As you know, one of my favorite days of the week. I always feel so motivated to start the week off on the right foot.
I posted on my Instagram about how I want to wallpaper my kids room. And I'm STUCK because my kids share a room (boy and a girl)  and they couldn't be MORE opposite in style. My daughter is all girl–pink, unicorns, "cute", rainbows and loves a gold accent, my boy is also ALL boy–loves the colors blue and green, animals, monster trucks,  cars and dinosaurs – oh my!….you get the idea. Basically a designer's nightmare, but I think I have some good ideas and can't wait to get their room finished (finally!).
I had so many of you reach out and ask about wallpaper! My favorite sources, design, different ideas, etc. Wallpaper is definitely making a strong come back and the good news? It's NOT like your grandmas wall paper! I love that so many of my followers and friends are considering wallpaper for their own spaces, too.
More popular right now in the wallpaper world is "removable vinyl" wallpaper and also decals. You get the same look and feel as traditional wallpaper, but not the mess and headache of trying to get it to stick.
I'm a sucker for black, white and gray. UGH! It's just in my DNA. I'm trying really hard to branch out and add some more color, especially for the kids room, and removable vinyl wallpaper and decals make it so easy!
I purchased some decals for the kids room (finally)! I can't wait to share with you their room update coming soon.
Scroll down to see some inspiration pictures, and my favorite sources for all things wallpaper.
A few inspiration pictures for the kids room:
Source: Pinterest
Source: Pinterest
Source: Pinterest
Source: Pinterest
Source: Sissy and Marley
Source: Sissy and Marley
Source: Project Nursery
Source: Remodelaholic
Source: Urban Walls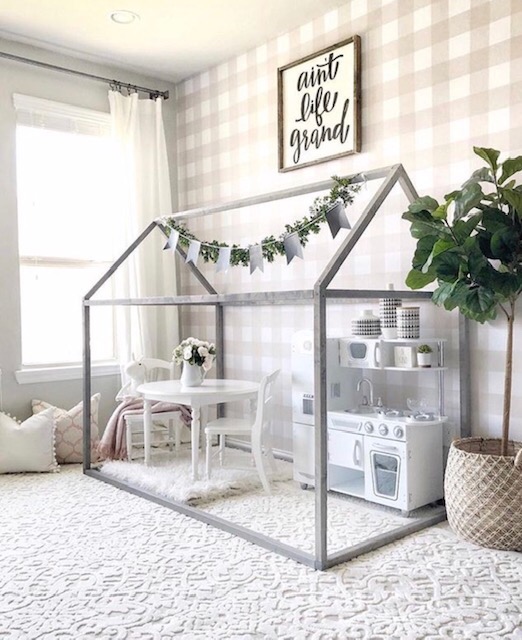 Source: Unknown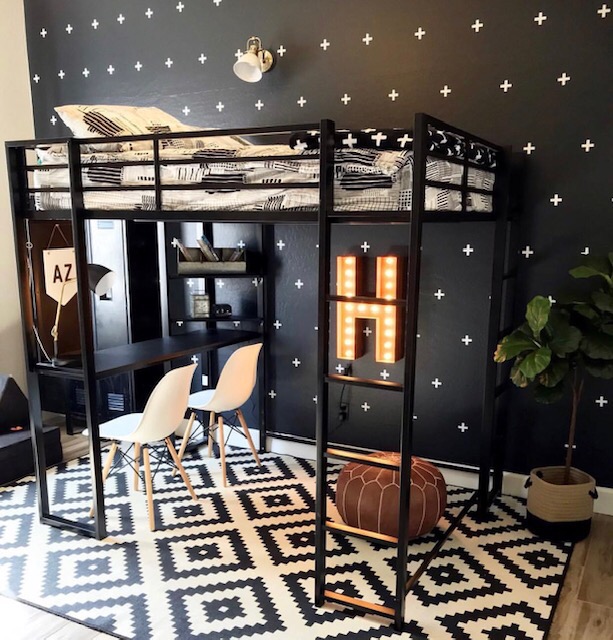 Source: Shabby Dessert Best
Source: Fificheek
Source: Kid and Coe
Source: Never Miss Brunch
My FAVORITE spots for wallpaper and decals!